Renewable energy is the wave of the future and it can help businesses, farmers, and agricultural producers become more efficient, more competitive, and more profitable.
Renewable energy helps reduce energy-related costs and provides valuable tax credits. Our Renewable Energy Development Assistance program (REDA) is practical, hassle-free, and can help you implement valuable business improvements.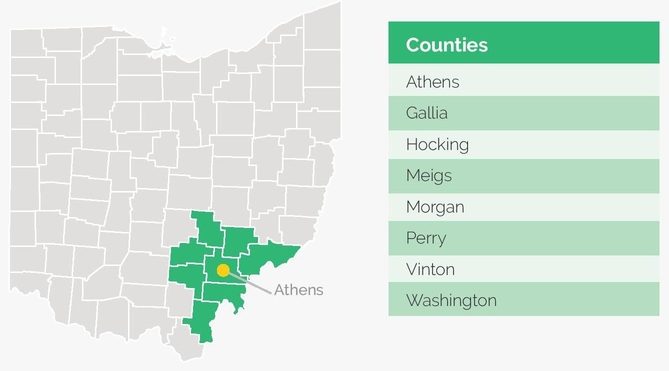 Through REDA, UpGrade Ohio helps expand Ohio's clean energy economy. We work with small business owners interested in adding solar photovoltaic (PV) arrays, geothermal technologies, or anaerobic digesters to convert plant or dairy waste into methane gas for fuel, or to generate electricity.
We can provide eligible businesses with a free assessment and expert technical assistance to develop these projects. If you're located in one of the 8 Ohio counties listed above, give us a call or fill out the form below. Counties listed:
Athens, Gallia, Hocking, Meigs, Morgan, Perry, Vinton, and Washington.
Free Assessments for Eligible Businesses
UpGrade is currently partnering with the Southeast Ohio Public Energy Council (SOPEC) to provide the assessments to eligible businesses in an 8-county region of Southeast Ohio. The USDA Renewable Energy Development Assistance (REDA) program is funded through USDA Rural Development and provides free renewable energy site assessments over a two-year period. Interested participants can complete our online form to learn more.

A Focus on Solar Electric, Geothermal and Bio-Methane Technologies
If you are a small business and agricultural producer located in Athens, Gallia, Hocking, Meigs, Morgan, Perry, Vinton, or Washington county, please complete this short application form to begin the process of scheduling a free site assessment. Once the application has been submitted, it will be reviewed by program administrators. If your application is approved, you will be contacted in 3-7 business days to schedule an appointment.
Partners in Clean Energy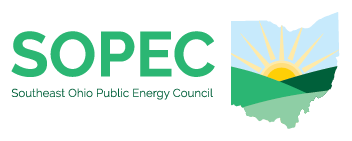 The mission of the Southeast Ohio Public Energy Council is to foster a regional energy economy that keeps hard-earned dollars here in Southeast Ohio by reducing energy expenses and promoting the development of locally-owned electric generation and electric utility assets.
Creating flourishing SE Ohio economies is about developing communities where resources and dollars invested into the energy needs of industry, agriculture, small business, government, and other sectors stay in the community and are continually re-invested back into the same economy.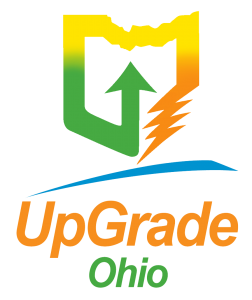 UpGrade Ohio connects people with local resources to reduce energy use and to access renewable energy solutions, paving the way for a sustainable energy transition in the state of Ohio. With collaboration, we hope to support a strong mandate to implement energy reform.
UpGrade Ohio will transform the energy economy in Ohio by engaging Appalachian citizens in energy awareness, resulting in collective action that reduces energy consumption, increases energy efficiency, spurs technological innovation, and improves long-term economic and environmental sustainability for the region.
Meet Our Assessment Team

Third Sun Solar is an Athens-based, full-service clean energy company serving homeowners, businesses, institutions and government entities across the Midwest. It is a licensed electrical and general contractor that has installed more than 600 projects and 11,000 kilowatts of solar energy systems in 14 states since the business began in 2000.
Additionally, Third Sun Solar is a woman-owned, certified B-Corporation with the mission to accelerate the shift to clean energy. Its team of solar consultants, designers, financing experts and NABCEP-certified installers work to make solar easy by delivering high performance and long-lasting solar solutions using its optimized design process.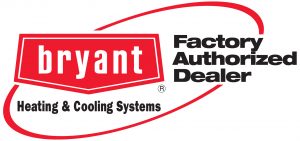 Airclaws, Inc. is an award-winning Bryant heating and cooling contractor in Amesville, Ohio. They are dedicated to helping their customers increase the comfort and satisfaction of their home or business environment. Years of experience has taught them that the best choice is to install systems that are high in efficiency because they will increase comfort while saving energy.
Being a Bryant dealer enables them to offer Bryant geothermal heating and cooling. Geothermal heat pumps are able to maintain very high efficiencies on even the coldest winter nights or the hottest summer days, to save energy and money. Contact www.airclaws.com or call 740-448-COOL for more information.